Everyone is waiting and excited for everything about the Tokyo Olympics 2020. May it be the latest news about your favorite teams, winners of certain sports events and others. The demand for content and information from fans is just there. With this, Facebook, together with its owned platforms, Instagram and WhatsApp brings you more features solely for this momentous event.
Facebook's Olympic Hub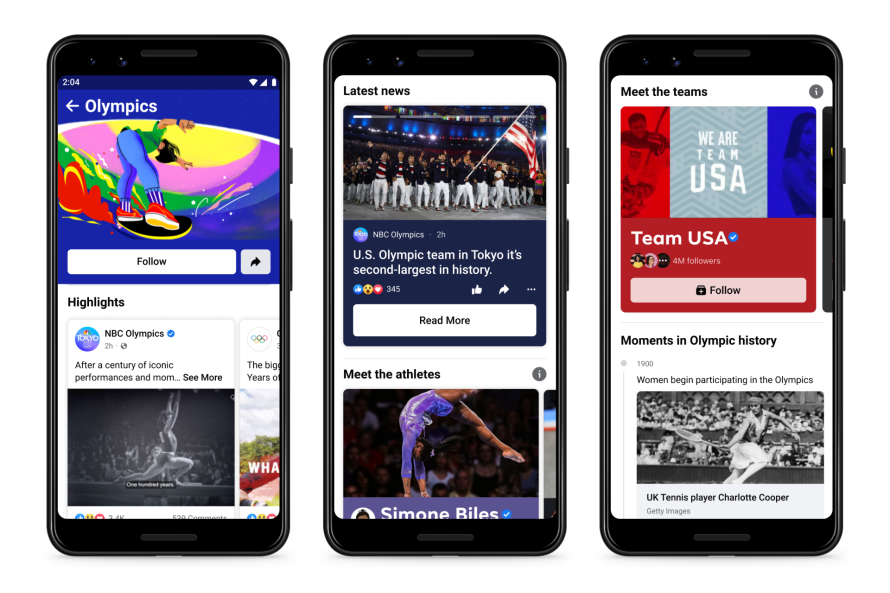 Facebook made sure that their users are updated with everything happening with the Tokyo Olympics 2020. And this is through their own Olympic Games Hub. Here, users see highlights and news from official Olympic broadcast partners. Also, you can get to know more about the athletes and teams with the overviews available. Not only that, Olympic history like past winners and events can also be read here.
There are newly added Olympics sports in the event such as karate, skateboarding, and surfing. For the not-so-sporty fans, the Olympic Games Hub will also give insights on the competitions. To make sure that you and your friends are all on the same page, you also get to see posts from friends about the event.
For you to experience this hub yourself, go to this link or type in #Olympics or #Tokyo2020 hashtags.
Instagram's AR Effects
While you are updated with all the latest happenings under the Tokyo Olympics 2020, Instagram then allows you to be 'part' of the Olympic event. Starting this week, users can use Augmented Reality (AR) effects available in both Stories and Reels. Through this feature, fans get to dance to the official bet of the Olympics. Based on their site, one effect will also allow you to 'mirror the movements of Miraitowa' which is the official Olympics mascot. And you can be just like your favorite athlete and win AR medals for your performance. These effects can be accessed through the official @olympics and @Tokyo2020 accounts.
TechRadar also added that for an exclusive sneak peak with the preparation of the 11 Olympians, you can also check out Reels on the official @instagram account.
WhatsApp's Official Olympic Chatbot
If that is still not enough to keep you in Olympic spirit, WhatsApp also added a new feature. There is now an official Olympic chatbot available in WhatsApp. From its name, it is a designated chatbot for all things Games. This chatbot answers and gives you information about the Olympic schedule, medal standings, and latest news.
On the fun side, WhatsApp also includes the official stickers inspired by the Games and a quiz where you can try to test your knowledge about the Olympic events. More so, fans can participate through Olympics' #StrongerTogether campaign.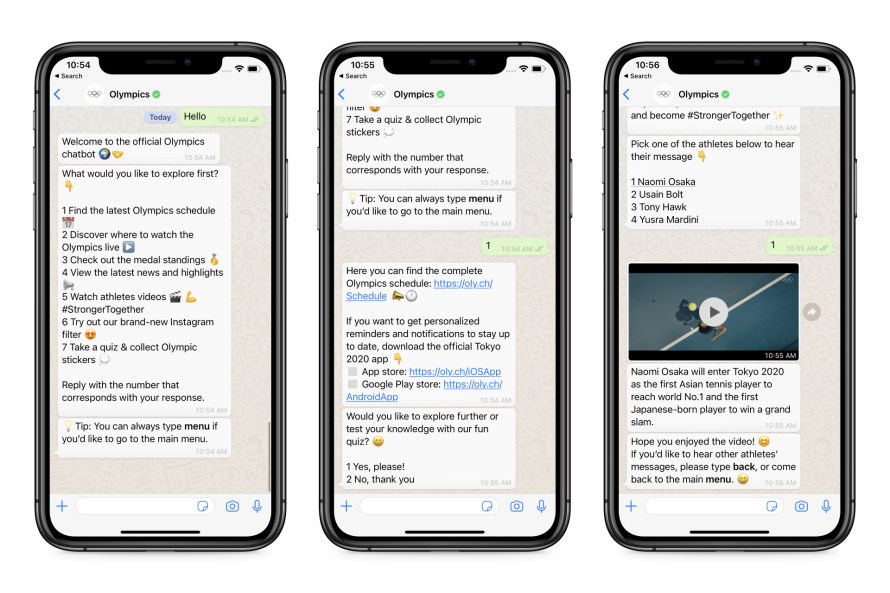 Tokyo Olympics 2020
People are definitely in their competitive spirit as the Tokyo Olympics 2020 has started. Not only Facebook and other platforms, Google also celebrates the event with an equally competitive game available online. Since the whole world is celebrating and in their competitive spirit, Facebook is excited to connect people to the Olympics and to give way for fans to support their favorite teams.
RELATED POSTS:
Google's Largest Doodle Game Launches Just In Time For Tokyo Olympics